Private office
Ready to move in, get started right away
The private office at the Coworking Space is fully furnished. You don't have to worry about heating costs, electricity bills or internet providers anymore. And you can start working productively right away!
In your own office, you'll have regular desks, a large whiteboard and a roller container for each person. You can get started with your productive work right away!
However, you don't have to hide behind closed doors, because freelancers, start-ups, established companies and agencies work side by side in the coworking workspace just a door away. You have access to this exclusive network and one or two business contacts are sure to be there. In the evenings there are many events, workshops and knowledge get-togethers waiting for you in the coworking space. But even during the day, you can easily become part of a great community network over a good cappuccino in the community kitchen or lounge area.
---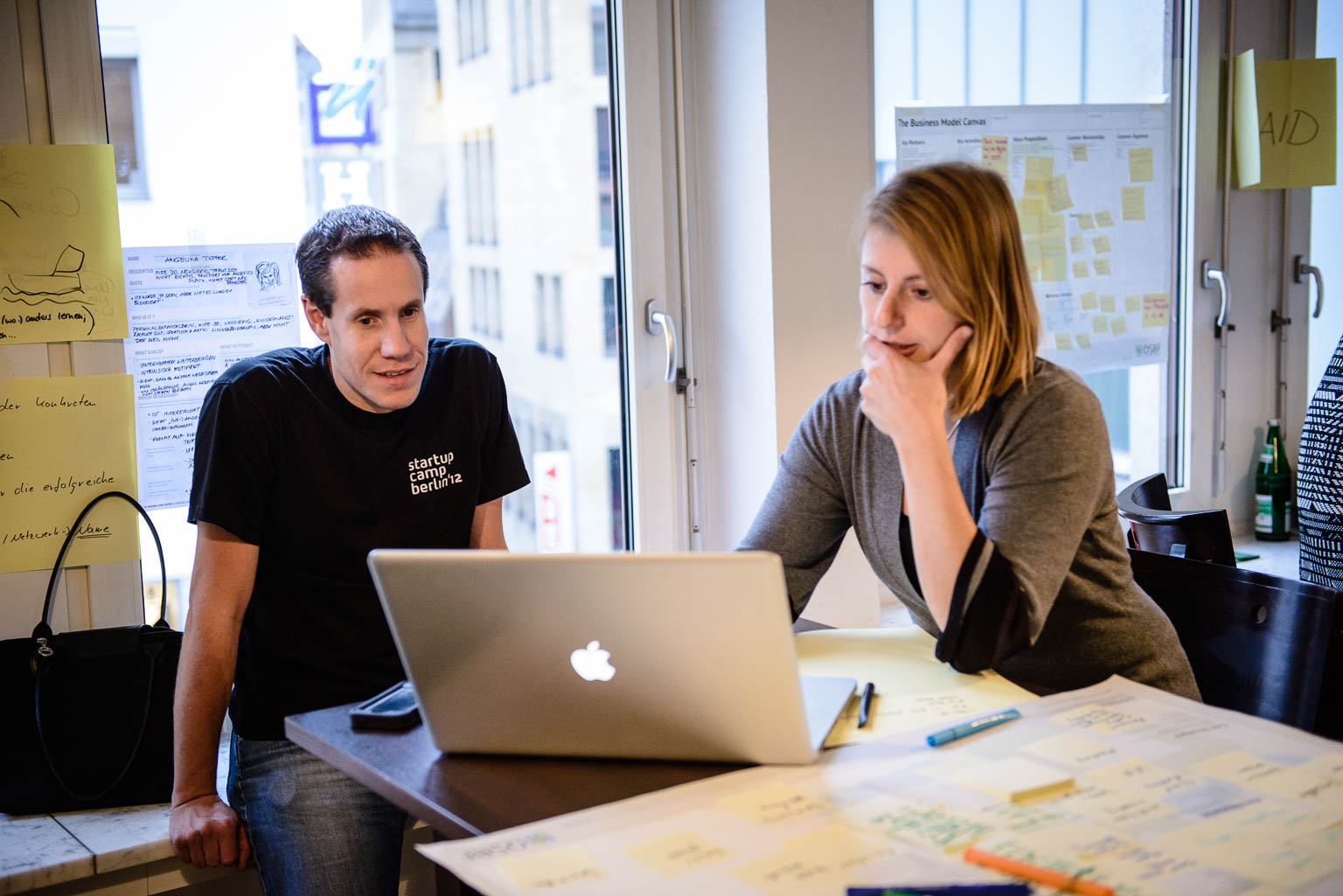 2 Persons
699 € incl. VAT /monthThe Project War Room for you and your companion.
3 Persons
799 € incl. VAT /monthInternet access, flat screen, whiteboard - everything there! Here at Coworking Space we offer you immediately accessible team rooms.
4 Persons
999 € incl. VAT /monthCommunity kitchen, large business network, many events and even more included!
Services & Extras
3 months notice period
WiFi (200MBits Down / 50MBits Up)
Desk, chair, lightning, heating, bathrooms
Coffee, tea, water included
Reception service
Office supplies (sticky notes, pens, paper)
Printing & scanning
Business address
Roller container
Locker


9 € incl. VAT /month

Computer Monitor


19 € incl. VAT /month

Additional flex desks in open space


179 € incl. VAT /month


Check out our coworking memberships