Meeting
Make yourself at home, only more productive
At Coworking Nürnberg, you can rent seminar rooms for up to eight people by the hour or by the day.
We offer you a dynamic, creative atmosphere in which we place great value on networking and the development of innovative ideas. In other words, the perfect complement for strategic offsite sessions, engaging discussions and successful client meetings.
We look forward to your visit!
---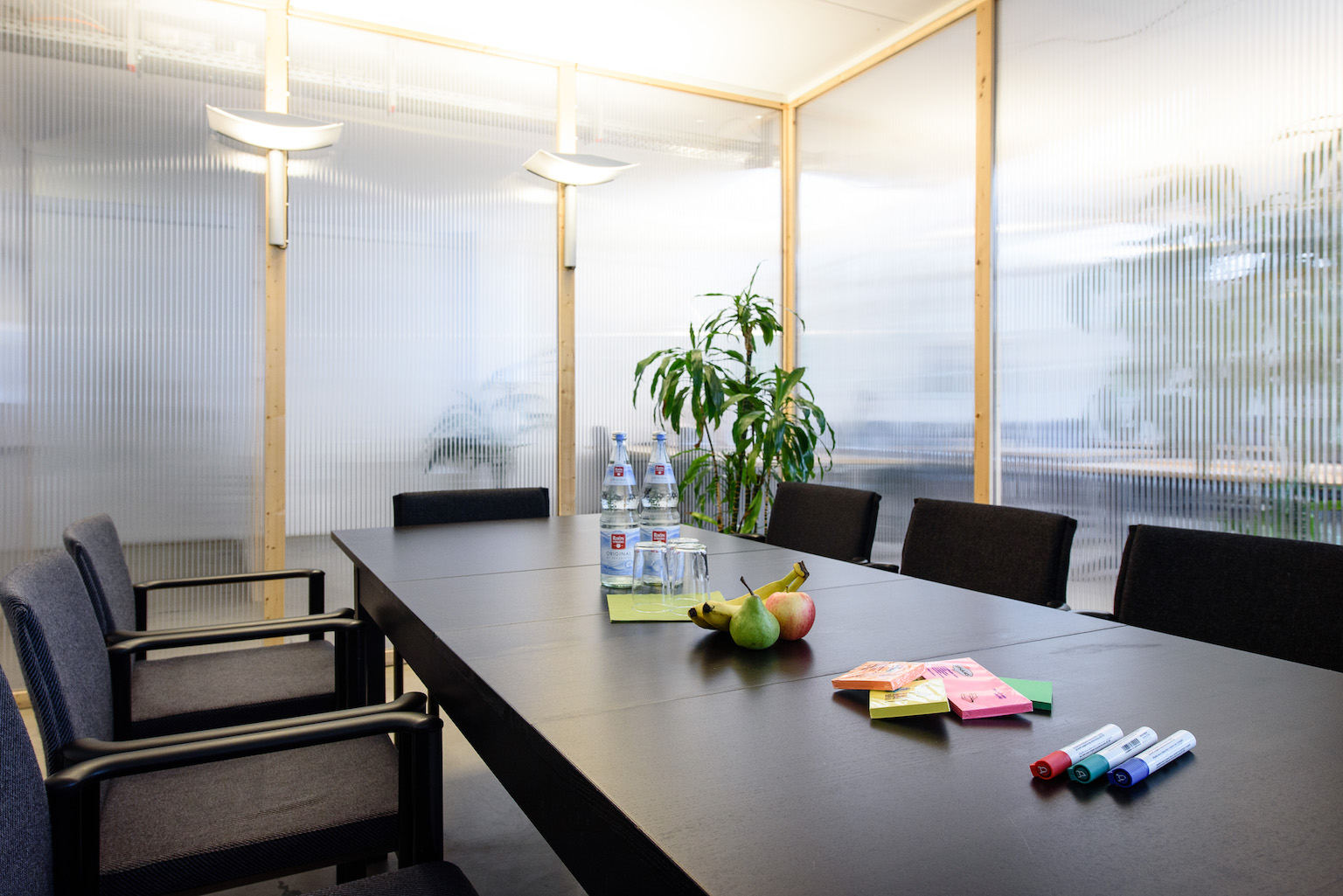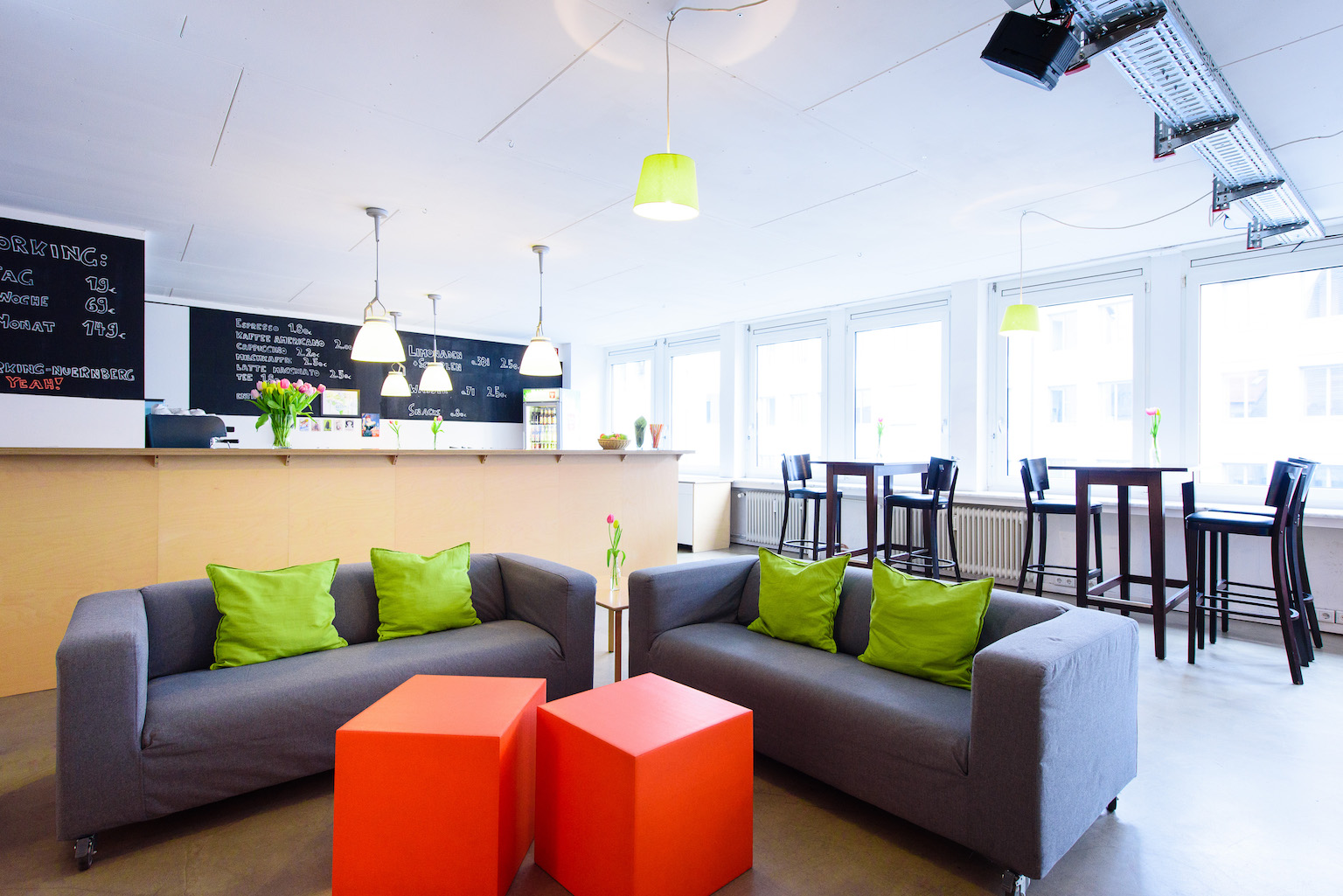 One hour
29 € incl. VATFlexible booking, price per hour or part thereof, Mon - Fri from 09 to 18 h
Half a day
99 € incl. VATFour hours meeting room, either in the morning 10-14 or in the afternoon 14-18
Full day
189 € incl. VATUp to 8 hours meeting room, Mon - Fri from 09 to 18
Outside of business hours
25 € incl. VAT /hourOf course can you book our meeting room also in the evenings or on the weekends. After 6pm in the evening, before 9am in the morning as well as on the weekends we charge an additional service fee per hour.
Services & extras
WiFi (200MBits Down / 50MBits Up)
For up to eight persons
Projector / TV screen
Reception service
Office supplies (sticky notes, pens, paper)
Printing & scanning
Whiteboard & Flipchart
Cancel for free up to 14 days prior to booking
Individual catering available
More than 8 people? Contact us for an individual offer for events from 8 up to 60 people !
For your culinary well-being, we work very closely with the Nuremberg Café Mischbar. We are happy to arrange individual catering for your booking. 🍎🥐🥨🌯
Booking plan